Sleep Bruxism: building a bridge between sleep medicine and dentistry
Bruxism is traditionally considered an oral parafunction characterized by involuntary grinding and clenching of the teeth. Although this definition describes the main characteristics of the disorder, it lacks a substantial and important distinction between the wake and sleep states in which this oral parafunction may occur.
The American Academy of Sleep Medicine classified sleep bruxism as a 'sleep related movement disorder' in 2005, however to this day, many dentists don't know this, and thus, don't manage bruxism appropriately. An interdisciplinary collaboration between medical doctors and dentists is important when investigating this overlapping medical AND dental condition.
Learning objectives
1: become aware of common signs/symptoms of bruxism in children and adults
2: learn the relationship between bruxism and sleep medicine
3: learn appropriate screening, and management options for bruxism, beyond traditional michigan splint therapy.
Dr Damian Teo
Bachelor Health Science (Dentistry)- Latrobe University
Masters of Dentistry– Latrobe University
Post Graduate Diploma Dental Sleep Medicine – University of Western Australia
Damian is a holistic dentist with a focused interest in snoring, sleep disorders, teeth grinding and TMJ disorders. In his dentistry, Damian is passionate about looking "beyond the mouth" and treating the body as a whole. He believes dentists play an important role in being able to recognise airway/breathing issues, sleeping problems, and craniofacial pain (such as headaches, neck pain, and TMJ disorders). This led him to undergo extensive postgraduate training with world renowned specialists in the field of sleep medicine and TMJ disorders.
Damian is a member of the Australasian Sleep Association (ASA), and has a Post Graduate Diploma in Dental Sleep Medicine with the University of Western Australia. He also worked in Darwin's first official TMJ & Sleep Therapy Centre, where he exclusively treated patients for snoring, sleep apnoea, teeth grinding and TMD. Damian understands the value in working with skilled allied health practitioners outside of dentistry and currently works in the Melbourne TMJ & Facial Pain Centre with a team of physiotherapists specially trained in TMD management. Damian also works with the sleep physician team at Lung and Sleep Victoria in their multiple clinics. He is passionate about spreading the knowledge that dentists can help one's health and quality of life "beyond the mouth."
In this time of (Covid-19), Dr Derek Mahony is bringing FREE CPD to those in the dental industry affected by lockdown and unable to practice.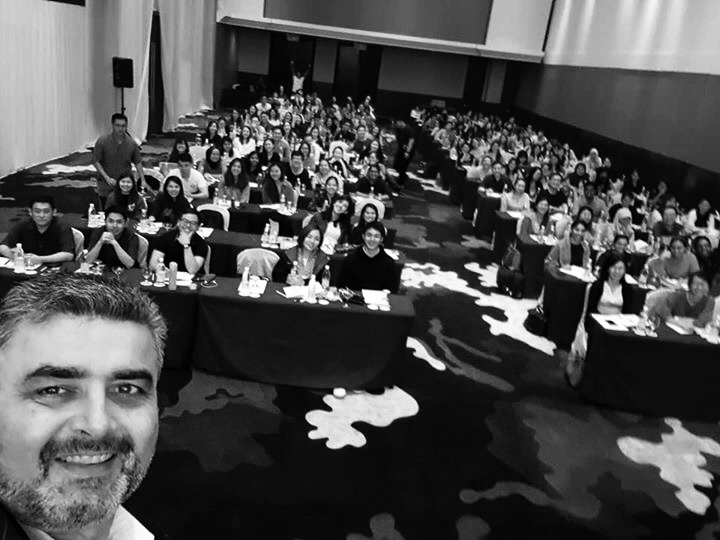 EODO is an in person and online education company for the Dental Industry, worldwide.
Led by Dr Derek Mahony, EODO brings the very best, American Dental Association CERP, to the world, from leading clinicians.
We offer courses ranging from one day masterclasses, to three year clinical and theory Mini Residencies.