Interpretation of 2D Dental Radiographs – A systematic approach.
Dental radiographs have been a valuable diagnostic tool in the dentist's
armamentarium and are commonly being used in various dental practices across
Australia. A successful and systematic approach to radiographic interpretation
depends on thorough understanding of normal radiographic anatomy of the head
and neck. Dental practitioners should also be aware of all the pathologies and
especially those associated with systemic illnesses so that they can timely refer the
patients to the respective specialists. The lecture will mainly outline the basic steps
the clinicians must consider during 2D radiological examination of various
abnormalities of the jaws.
Dr. Amar Sholapurkar
Dr Amar Sholapurkar, is a full time academician, lecturer (Clinical Dentistry and
Oral Radiology) and department lead of the Oral Radiology section at College of
Medicine and Dentistry, James Cook University (JCU), Cairns. Australia. He has
more than a decade of teaching (for both undergraduates and postgraduates) and
research experience till date. Dr Sholapurkar is presently doing a part-time PhD at
JCU. He has completed his Masters in Oral Medicine and Radiology at the
prestigious Manipal University, India. His career started in Manipal University as an
Assistant Professor (Senior Lecturer) followed by Reader where he served as a
specialist in Oral Medicine and Radiology. He also worked as Assistant Professor at
University in the Middle East for couple of years. Over the past few years, he has
received approval (from various state Radiation health departments like VIC, QLD,
TAS, NSW and WA) and running his private CBCT and OPG licensing courses
across Australia. He is also a Key opinion leader of Dentsply Sirona (ANZ div) from
past 4 years and conducting the above courses within Queensland. He has
published more than 50 articles in reputed peer reviewed dental journals; have
contributed 11 chapters in book and has extensive conference presentations. He has
published (edited) a book titled: "Publish and Flourish – Practical Guide for effective
scientific writing" and selected in the editorial board/ peer review committee of about
5 Dental Journals. He has delivered Guest lectures/keynote lectures in Dental
conventions/specialty conferences/CPD activities in Australia and abroad. He is also
actively involved in conducting Dental Radiology workshop titled "Tips for Interpreting
and diagnosing everyday problems from dental radiographs" across Australia.
In this time of (Covid-19), Dr Derek Mahony is bringing FREE CPD to those in the dental industry affected by lockdown and unable to practice.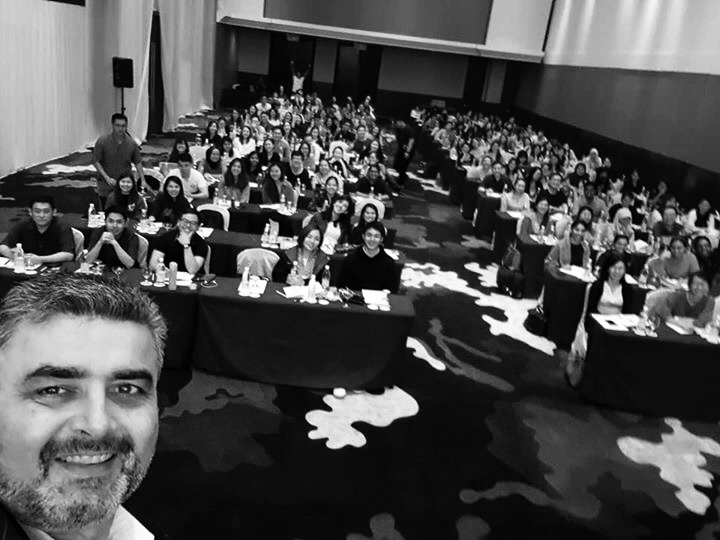 EODO is an in person and online education company for the Dental Industry, worldwide.
Led by Dr Derek Mahony, EODO brings the very best, American Dental Association CERP, to the world, from leading clinicians.
We offer courses ranging from one day masterclasses, to three year clinical and theory Mini Residencies.