Insight into the key aspects of dental photography


In this session Dr. Davda will emphasize on the importance of using simple equipments for documentation. How to achieve effective documentation & uncomplicate the workflow. The session will be targeted towards achieving standardized images.


Learning objectives:
Learn the correct method of investing on the right equipment for documentation and prevent unnecessary economic loss. 
Technique to achieve standardized images. 
Learning how to understand & thus follow protocols for accreditation 
Dr. Mayur Davda
(B.D.S/ C.E.O Dental Photography School)
Dr. Mayur Davda is a practicing dentist in Mumbai & an alumnus of Dr. D. Y. Patil Dental College, India.
He is the resource person for Dental Photography for fellowship in Aesthetic dentistry in the same college.
He is the course mentor for the worlds longest running certificate program on dental photography at Manipal College of Dental Sciences, Manipal University which is an Institute of Eminence.
He is the only mentor for dental/medical photography at Canon India & has delivered keynote sessions for dermatologist at Asia Pacific Summit for Clinical Photography.
He is the winner of the best Dental Photographer Award at Indian health care professionals awards in 2017/2018 & also the highly commended Indian dental talent award at Famdent awards 2015.
Some of the podiums where he has lectured are Indian Academy of Aesthetic & Cosmetic Dentistry, International Congress of Oral Implantologist, Famdent, World dental show, International dental congress, Society for Oral Laser Application, World dental congress and many national and state conferences & postgraduate conventions.
He has authored a chapter on Dental Photography in Clinical fixed prosthodontics text book by Dr. Moez Khakiani.
He has co-authored a chapter on shade selection & communication with the lab in the same textbook,
He has written a chapter on Standardization techniques in a book on dermatology by Dr. Paula Pasquale (Barcelona/ Spain)
He has co-authored a chapter with Dr. Pasquale herself on the topic of Equipment selection for dermatology photography in the same book. 
As an artist Dr. Mayur Davda pursues High speed liquid splash Photography & has exhibited at some of the finest art galleries & art festivals of the world like The Jehangir Art Gallery, Mumbai. The Kala-ghoda Art Festival, Taj Literature festival, 
He has been the Judge for Indias Biggest Photography Contest Called The Canon Photomarathon.
Due to his excellence in fine fine art photography he was interviewed on National Television twice over and was invited over by the Consulate general of Turkey.
Dr.Davda was the first dentist in India to be interviewed in Indias Biggest Photography magazine called Better Photography.
In this time of (Covid-19), Dr Derek Mahony is bringing FREE CPD to those in the dental industry affected by lockdown and unable to practice.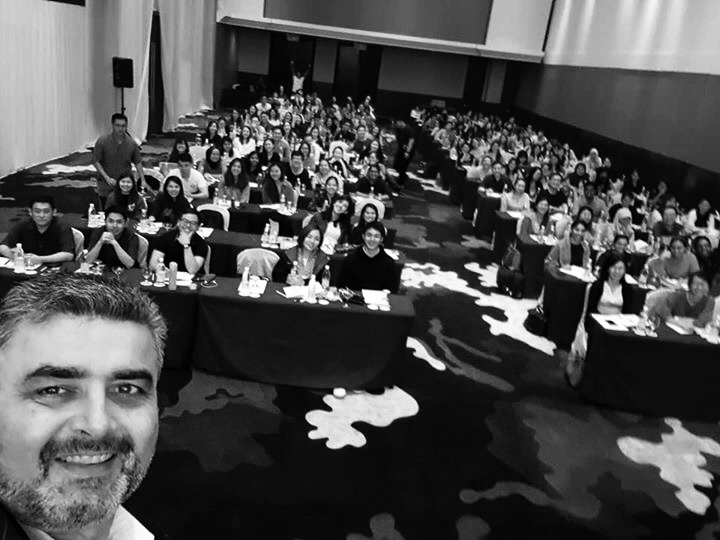 EODO is an in person and online education company for the Dental Industry, worldwide.
Led by Dr Derek Mahony, EODO brings the very best, American Dental Association CERP, to the world, from leading clinicians.
We offer courses ranging from one day masterclasses, to three year clinical and theory Mini Residencies.