In this 1 hr presentation,

Dr Sernik demonstrates a counter-intuitive communications method that he developed over many years of clinical practice. He explains how this system results in patients making far better treatment decisions. This system is often described as an anti-sales model, in that the patient feels no pressure whatsoever from the clinician. This system has been delivered to thousands of clinicians world-wide.






Dr. Michael Sernik. BDS. Syd Uni.
CEO of Channel D.
After graduating from Sydney University, Michael practiced dentistry for 23 years in Sydney and London. He built 5 large practices without any advertising. He then traveled throughout the world and became a corporate trainer in North America. For 13 years he was co-owner of Prime Practice, the largest dental management consultancy in the Southern Hemisphere. He is the creator of Primespeak, a dental communications training system which has been delivered to thousands of dentists around the world. In 2016 he launched Channel D, an app available on Amazon TV. Channel D videos are designed to be played in the treatment rooms and lounges of practices.
objectives:
Understand the difference between the standard reactive method of a new patient exam and a
pre-emptive model.
Learn the elements of the Sernik Sandwich system of choices.
Learn how to eliminate polite evasion.
In this time of (Covid-19), Dr Derek Mahony is bringing FREE CPD to those in the dental industry affected by lockdown and unable to practice.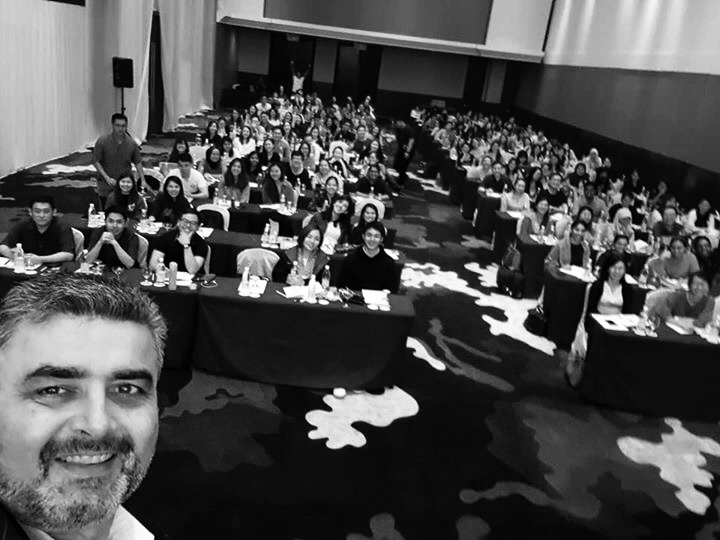 EODO is an in person and online education company for the Dental Industry, worldwide.
Led by Dr Derek Mahony, EODO brings the very best, American Dental Association CERP, to the world, from leading clinicians.
We offer courses ranging from one day masterclasses, to three year clinical and theory Mini Residencies.