How CBCT Is Changing The Way We Move Teeth
This course provides an explanation of why CBCT is a game changer for anyone moving teeth orthodontically.
learning objectives
1. Why Cephalometric Analysis is outdated 
2. How to determine limitations of orthodontic tooth movement
3. Why cbct will replace cephalometrics as the primary diagnostic tool for orthodontist 
Jeffrey C. Miller, DDS
Dr. Miller graduated Summa Cum Laude from Towson University in 1978 and received his dental education from the University of Maryland (1982). After graduating from the University of Maryland School of Dentistry, he received his Orthodontic Certificate from SUNY at Buffalo (1984). In 1991 Dr. Miller successfully completed the requirements to become Board Certified in Orthodontics. He has practiced orthodontics in a private practice setting for over thirty four years.
Approximately fifteen years ago, Dr. Miller became very interested in Cone Beam Computed Tomography. For the past ten years he has been at the fore front of connecting orthodontists with the technology. To quote Dr. Miller, "CBCT only makes sense if it offers diagnostic benefits over 2D imaging".
Dr. Miller has developed a method that utilizes CBCT to measure changes in bone root coverage during orthodontic treatment. Although this Study has received IRB approval, it has not been completed (as of 1/1/2018).
Currently Dr. Miller has developed a series of lectures titled, "Alveolar Focused Orthodontics" (AFO). AFO attempts to direct our attention to the underlying bone anatomy as a consideration when developing a treatment strategy for orthodontic patients.
Alveolar Focused Orthodontics argues that the underlying bone anatomy should be a consideration for anyone moving teeth orthodontically. It reveals many of the inadequacies associated with 2D imaging (cephalometrics).
Alveolar Focused Orthodontics has been very well received when presented.
In this time of (Covid-19), Dr Derek Mahony is bringing FREE CPD to those in the dental industry affected by lockdown and unable to practice.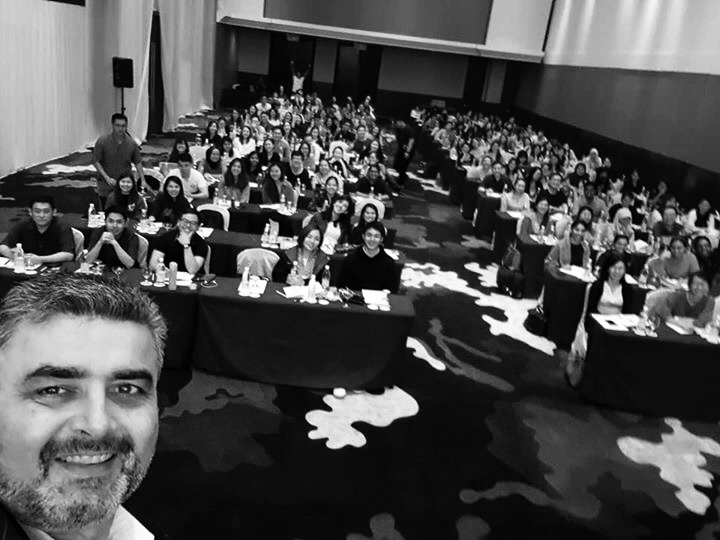 EODO is an in person and online education company for the Dental Industry, worldwide.
Led by Dr Derek Mahony, EODO brings the very best, American Dental Association CERP, to the world, from leading clinicians.
We offer courses ranging from one day masterclasses, to three year clinical and theory Mini Residencies.