Online consultations in the era of COVID-19
Dr Geeta Perks
We're all aware of the current climate since COVID-19 and the very real impact it is having on the dental community globally. In her lecture Dr Geeta Perks will discuss how this is impacting dentists and practices, how online consultations help dentists triage their patients in a safely, preventing the unnecessary spread of the virus and inevitably saving lives. She talks about compliance and the things to consider before jumping into taking up video consults. Dr Geeta Perks will talk about her family background in dentistry and how she has created virtuaden, a free all-in-one online consulting system as a way to help the dental community through this crisis.
Learning objectives:
To provide help on how you may maintain your patient list
Continue providing dental services
Things to consider before using video consults
Points discussed:
Intro & family background
Objectives
Current status
What are level 3 restrictions
Dental council recommendations
How do we communicate with patients
The world has changed
Video consults - things to consider
Triage flow
Virtuaden
Thank you
Dr Geeta Perks
Dentist BDS Manchester Turner Dental School 2001
19 years clinical experience UK & Aus
Founder Virtuden
Director Dental Focus Marketing
Advisor Dental Focus UK
Co-founder Mouth Cancer Foundation
Fellow Pierre Fauchard Academy
In this time of (Covid-19), Dr Derek Mahony is bringing FREE CPD to those in the dental industry affected by lockdown and unable to practice.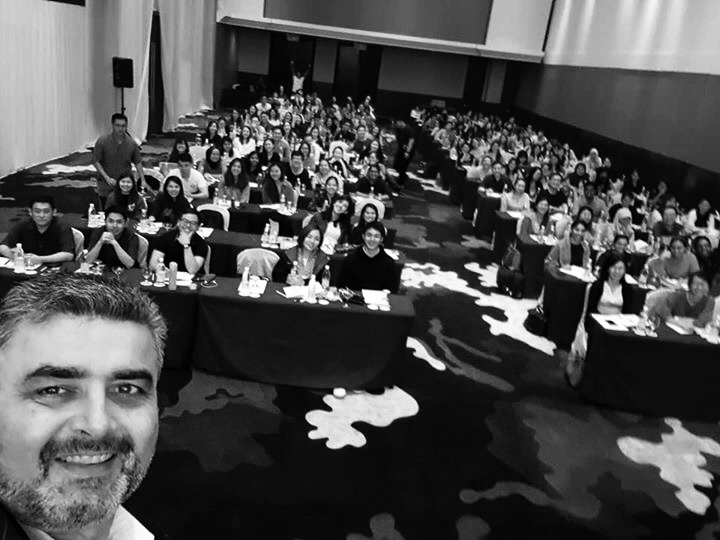 EODO is an in person and online education company for the Dental Industry, worldwide.
Led by Dr Derek Mahony, EODO brings the very best, American Dental Association CERP, to the world, from leading clinicians.
We offer courses ranging from one day masterclasses, to three year clinical and theory Mini Residencies.