Dr Dean Licenblat


Dr Licenblat is currently the leading ceramic implant clinician in Australia and New Zealand.
Dr Licenblat has owned and operated his private general practice in Martin Place, Sydney following graduation from the University of Sydney's Dental program. Constantly striving to learn, Dr Licenblat undertook a prestigious Master's Degree from the Goethe University in Frankfurt, Germany, with a focus on oral implantology and bone grafting. Upon completion, Dr Licenblat was invited to hold a teaching appointment from Goethe University and is responsible for tutoring/mentoring the University's graduate students from Australia and New Zealand.
As a valued member of countless dental societies and an unparalleled dedication to continuing education, Dr. Licenblat often attends post-graduate educational programs, the results of which are the innovative cutting-edge implant, bone grafting and soft tissue techniques integrated into his practice. Dr Licenblat lectures and conducts numerous live patient clinical programs both locally and abroad, covering the full spectrum of implantology and is dedicated to passing on the most up-to-date solutions and the latest techniques for both the budding implantologist and the advanced implant surgeon.
Dr Licenblat is the principal investigator for a prospective randomised clinical trial that, for the first time, is studying the hard and soft tissue response to both titanium and zirconia implants in a split-mouth design.


In this time of (Covid-19), Dr Derek Mahony is bringing FREE CPD to those in the dental industry affected by lockdown and unable to practice.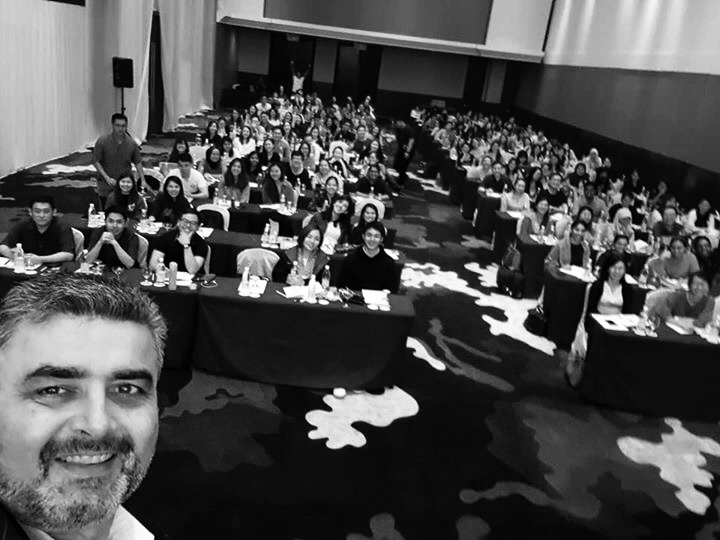 EODO is an in person and online education company for the Dental Industry, worldwide.
Led by Dr Derek Mahony, EODO brings the very best, American Dental Association CERP, to the world, from leading clinicians.
We offer courses ranging from one day masterclasses, to three year clinical and theory Mini Residencies.