Anterior and Posterior composites: Top Tips in 60 minutes
By Dr Andrew Chandrapal
Dr Andrew Chandrapal will be discussing the main principles behind anterior and posterior composites in regards to general practice. I shall debate the cause for linking morphology to function and why when we understand this natural link, we can achieve high quality natural restorations within a practical time constraint 
Learning objectives: 
- To increase predictable success rates with direct resin restorations
- An awareness of morphology
- Layering, morphology and occlusion all being inextricably linked
Dr Andrew Chandrapal
Andrew Chandrapal BDS MFGDP(UK) DPDS(Bris) MClinDent(Pros)
Past-President, BACD and GDP, Buckinghamshire
Qualifying from Birmingham University, Andrew has followed a journey to progress to further qualifications, experience and training which form the basis of his special interests in dental cosmetics, composite resin bonding, complex rehabilitation and management of wear.
Andrew has gained knowledge in all aspects of restorative disciplines and continues to update his knowledge with international studies on a regular basis. His interests and skills have led to attaining a Distinction in a double Masters of Clinical Dentistry (MClinDent) in fixed and removable prosthodontics as well as two further academic diplomas. He is also a Graduate of the Kois Centre, based in Seattle 
Andrew is a post-graduate tutor for Kings College London and sits on the editorial board of many dental subscriptions as well as refereed Journal, Dental Update
He is also an educator to other dentists on a national and international level. Andrew is a key opinion leader to the industry within the disciplines of aesthetic dentistry, treatment planning and composite resin artistry and also works with the Medical Defence Union
In this time of (Covid-19), Dr Derek Mahony is bringing FREE CPD to those in the dental industry affected by lockdown and unable to practice.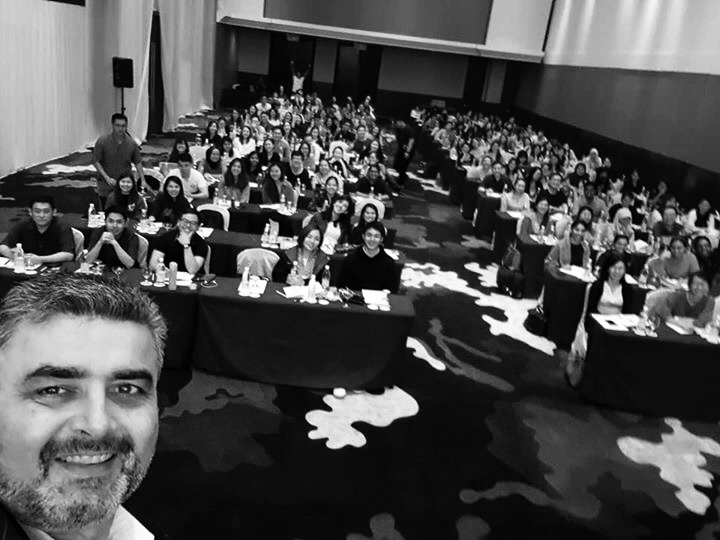 EODO is an in person and online education company for the Dental Industry, worldwide.
Led by Dr Derek Mahony, EODO brings the very best, American Dental Association CERP, to the world, from leading clinicians.
We offer courses ranging from one day masterclasses, to three year clinical and theory Mini Residencies.