Advanced Aesthetic Solutions for Affordable Dentistry Post-COVID-19
This presentation provides a practical understanding of the fundamentals required to accomplish functional, long lasting aesthetic direct composite restorations in the anterior area and using efficient methods and the Uveneer kit. 
Identify the advantages of composite versus porcelain veneer. Recognize how to match the right composite shade for each case. Explore common failures, learn how to avoid them and gain techniques for ensuring consistent successful results.
Learning Objectives
·      Compare porcelain versus composite restoration: indications and contraindications
·      Identify techniques for selecting the right composite shade for each individual case
·      Understand preparation guidelines for direct restorations
·      Achieve perfect contour and final gloss using a unique template system: Uveneer, tips and tricks from the inventor
·      Explore methods to create mock-ups and manage diastema closure, class IV, and fractured tooth
·      Review clinical cases 
·      Discover how to avoid failures, discoloration and chips
Dr Sigal Jacobson
·      Dr. Jacobson is the inventor of UVENEER™, A unique template system for creating direct composite veneers and mock-ups
·      Recognized as one of the Top 25 Women in Dentistry (2017) by Dental Products Report magazine, Dr. Jacobson has contributed clinical case studies in leading dental magazines and lectures worldwide on minimally invasive aesthetic dentistry and simplifying anterior composite restorations using the Uveneer system
·      Dr. Jacobson provides insightful tips and practical techniques for minimally invasive dentistry in the aesthetic zone and overcoming challenges working with composites
·      With more than 23 years of experience in aesthetic dentistry, Dr. Jacobson is a fellow of the American Academy of Dento-Facial Aesthetics, member of the Australian AADFA and is a Key Opinion Leader for major dental companies and running her private practice in Melbourne
In this time of (Covid-19), Dr Derek Mahony is bringing FREE CPD to those in the dental industry affected by lockdown and unable to practice.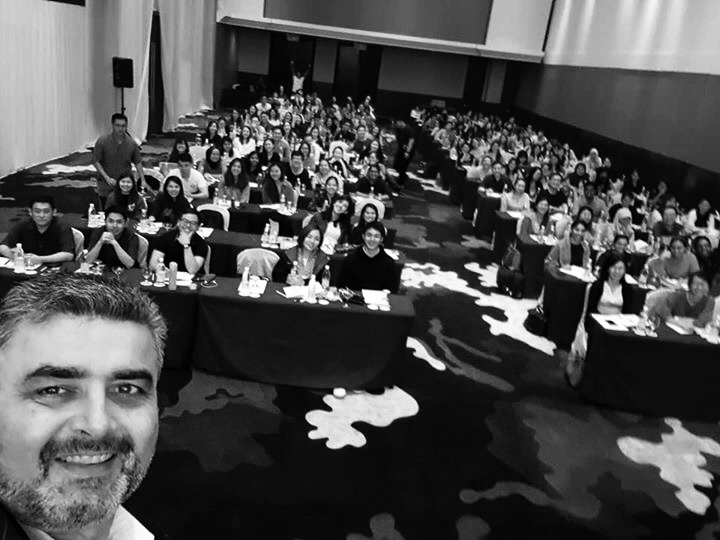 EODO is an in person and online education company for the Dental Industry, worldwide.
Led by Dr Derek Mahony, EODO brings the very best, American Dental Association CERP, to the world, from leading clinicians.
We offer courses ranging from one day masterclasses, to three year clinical and theory Mini Residencies.