A New Orthodontic Paradigm for a Healthy Immune System
Now more than ever, a healthy immune system is vital. Non-retractive orthodontics can facilitate nasal breathing and good sleep which supports a healthy immune system. 


Participants will learn how orthodontics can:
1. Affect the airway - positively or negatively
2. Be done without retraction to maintain or improve an airway
2. Reverse previous retractive treatment to improve an airway
Dr Bill Hang 
DDS, MSD
Dr. Bill Hang is a graduate of the University of Illinois College of Dentistry and the University of Minnesota Orthodontic program where he briefly taught orthodontics. He then established a very traditional orthodontic practice in rural Vermont. After about seven years he became dissatisfied with the faces the traditional orthodontic approach produced and embarked on a continuing education journey that is ongoing. In the process he moved to Southern California and developed a truly unique orthodontic practice with strong emphasis on facial esthetics achieved with innovative early treatment and adult treatment, but also became aware of the significant positive affect some of his treatments were having on the airway. This opened up a whole new aspect of orthodontics - maximizing the airway for ALL orthodontic patients and specifically treating patients with sleep disordered breathing or obstructive sleep apnea.
In this time of (Covid-19), Dr Derek Mahony is bringing FREE CPD to those in the dental industry affected by lockdown and unable to practice.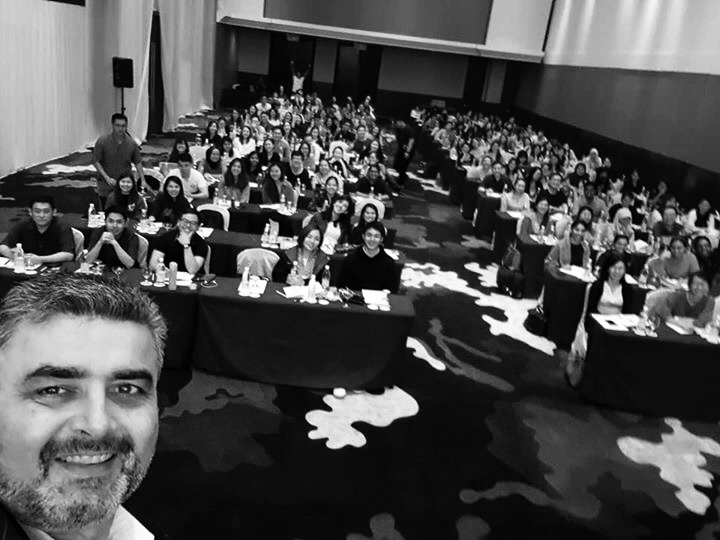 EODO is an in person and online education company for the Dental Industry, worldwide.
Led by Dr Derek Mahony, EODO brings the very best, American Dental Association CERP, to the world, from leading clinicians.
We offer courses ranging from one day masterclasses, to three year clinical and theory Mini Residencies.